2019 INFINITI QX30 vs 2019 BMW X1 | What's the Difference?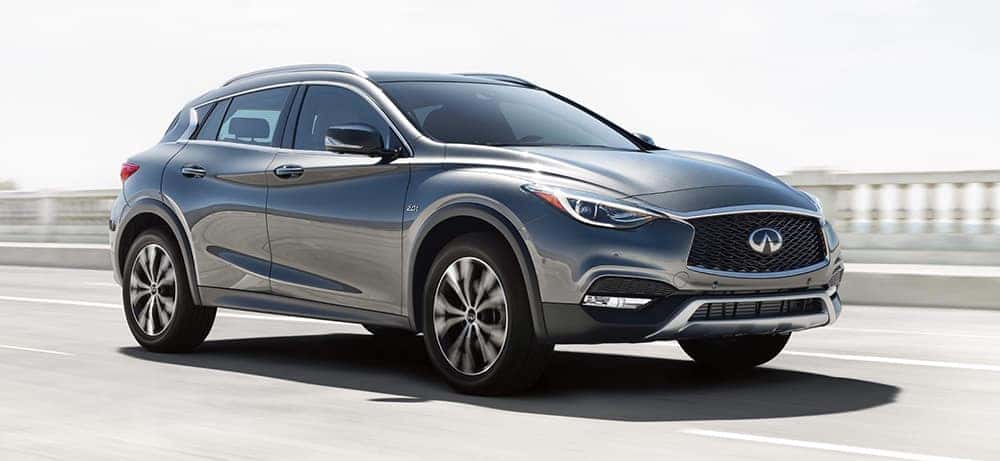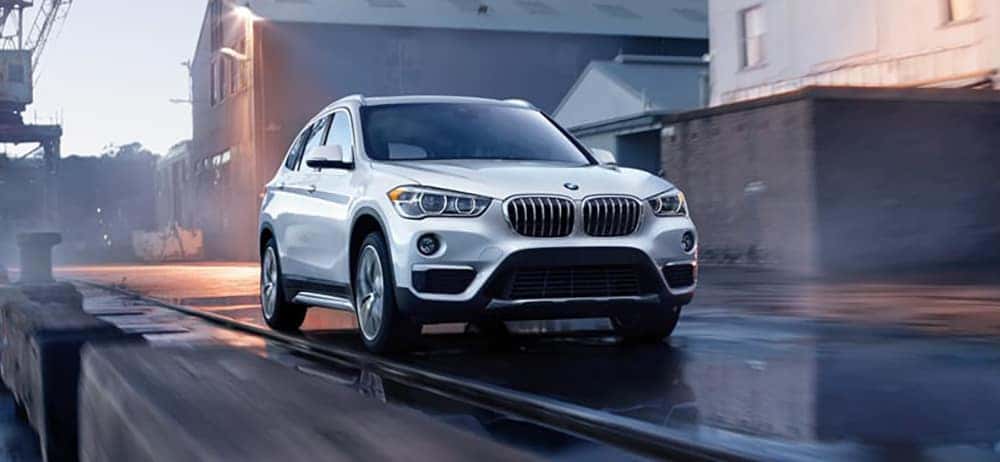 | | | |
| --- | --- | --- |
| 2019 INFINITI QX30 | vs. | 2019 BMW X1 |
| 2.0-liter 4-Cylinder | Engine | 2.0-liter 4-Cylinder |
| 208 hp | Horsepower | 228 hp |
| 258 lb-ft | Torque | 258 lb-ft |
Serving Atlanta, GA, Duluth, GA, and Lawrenceville, GA
If you demand luxury and exceptional performance from your next SUV, you may be debating between taking home the 2019 INFINITI QX30 or the 2019 BMW X1. These are two smaller SUVs currently offered by leading luxury automakers. While the QX30 is commonly compared to the X1, these are two very different SUVs. A thorough comparison of their similarities and differences is necessary before you can decide which SUV is right for you.
Exterior Style
When you choose a new SUV to take home, you understandably want it to have a stunning, modern look. The QX30 is a small crossover that was originally launched in 2016. Because it is a newer model, it has a sleek, sporty and fresh look that may turn heads as you drive through town. Its exterior design features a curvaceous hood and roof along with curving contour lines across the side panels. The QX30 also has an elongated front end as well as a low profile to complete its look. The BMW X1 was launched in 2009 and entered its second generation in 2016. Compared to the body style of the QX30, you will notice that the X1 has linear contouring along the side panels and minimal curvature on the hood and roof. This creates a look that is statelier and less athletic than the QX30's style.
Performance
At the base level, the QX30 and the X1 for 2019 have a comparable 2.0-liter, turbocharged 4-cylinder engine. These powertrains both generate more than 200 horsepower. The QX30 also comes with idle start-stop technology, front-wheel drive, a 7-speed double-clutch auto transmission, electronic power-assisted steering, front and wheel stabilizer bars with coil springs over shock absorbers and a few additional features. The X1 comes with brake energy regeneration, an automatic transmission, direct fuel injection, power steering, anti-roll bars in the front and rear and several other performance-based features.
Overall Value
When you select a luxury SUV to drive home in, you understandably want to find a vehicle that offers superior value for your dollar. The base trim for the QX30 is less than the base X1 trim price. In addition to being more affordable, you can see that the QX30 has a superior exterior design and exceptional performance capabilities. With this in mind, you may find that the overall value of the 2019 QX30 from INFINITI is greater than that of the 2019 BMW X1 at the base level.
---
The 2019 QX30 and the 2019 X1 are both available with numerous options and packages that can be added to each of their trims. In addition, while performance capabilities and equipment are similar, you may discover that you prefer the handling of one SUV over the other. Before you can make an intelligent, informed decision about which of these SUVs you want to take home, plan to stop by our dealership soon so that you can test drive the trims and finalize your buying decision.

All figures are EPA estimates. Actual mileage may vary.