Compare 2020 INFINITI QX50 vs Audi Q5
Compare 2020 INFINITI QX50 vs 2020 Audi Q5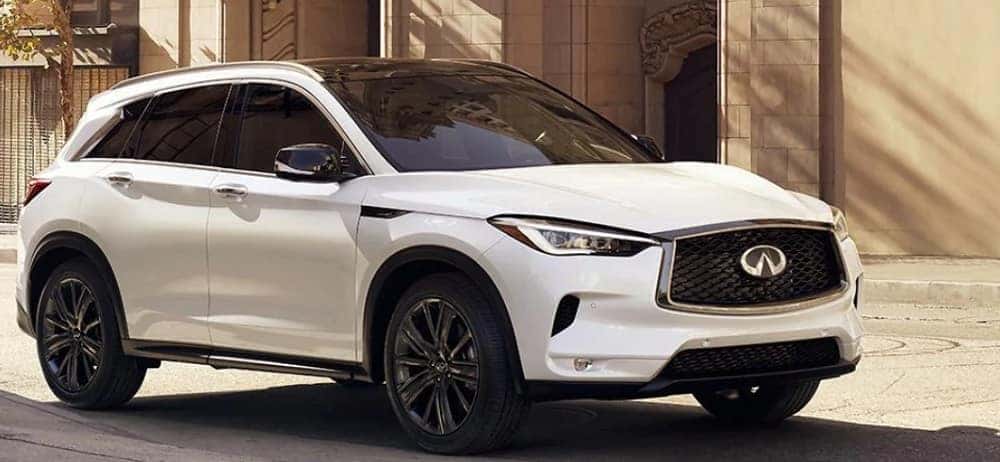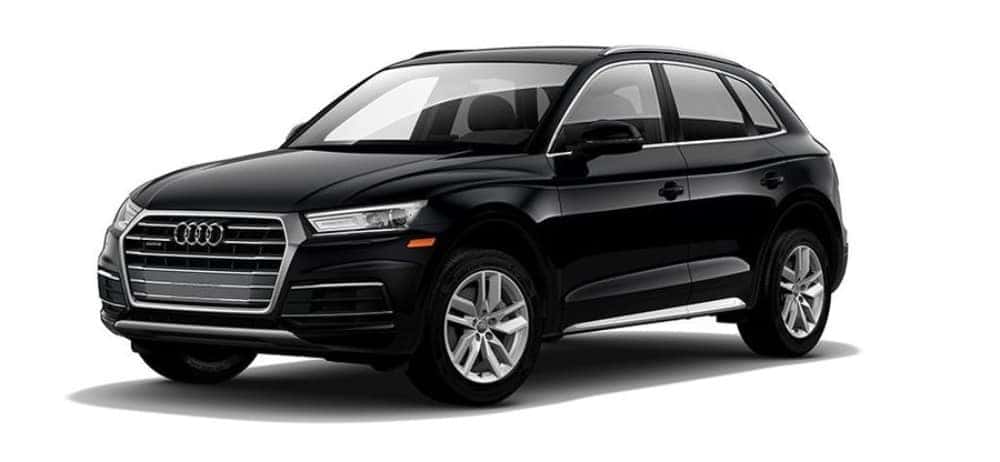 | | | |
| --- | --- | --- |
| 2020 INFINITI QX50 | vs. | 2020 Audi Q5 |
| 23 city / 29 hwy* | Fuel Economy | 22 city / 28 hwy* |
| 268 HP | Horsepower | 248 HP |
| 2.0L 4cyl Turbo | Engine | 2.0L 4 cyl Turbo |
Serving Atlanta, Duluth, and Lawrenceville
Luxury crossover SUVs have become the go-to vehicle for a wide range of consumers. They have the features that make life more convenient and comfortable along with ample space for weekend adventures. Two popular choices for consumers are the 2020 INFINITI QX50 and 2020 Audi Q5. While both vehicles have their fans, there are a few areas that the QX50 clearly outshines the Q5.
When shopping for a new luxury SUV, performance and practicality are likely two of your biggest concerns. Not only does the QX50 have a more powerful 2.0L four-cylinder engine, but it is more fuel efficient as well. When it comes to space in the cargo area for your miscellaneous gear, the QX50 is in a league of its own.
Cargo Space
Even a luxury SUV has the obligation to be practical, even if it is classified as compact. Drivers will be much better off in the QX50 than the Q5 when it comes time to load up for a trip or after a big grocery shopping trip. Behind the second-row of seats in the QX50 there is 31.4 cubic feet of space. This is significantly more than the Q5's 25.1 cubic feet. When folding the backseats flat, the INFINITI QX50 comes out ahead once again. It gives you 65.1 cubic feet of space, compared to just 53.1 cubic feet in the Audi Q5. In fact, it would be hard to find any vehicle in this class with more space.
Fuel Efficiency
With the price of gas fluctuating wildly, it is more important than ever to factor in fuel efficiency when purchasing a new vehicle. The fuel efficiency of the 2020 INFINITI QX50 is 22 mpg city and 29 mpg hwy. Comparatively, the fuel efficiency of the 2020 Audi Q5 is 22 mpg city and 28 mpg hwy.
Power
Both the 2020 QX50 and Q5 offer four-cylinder engines to drivers. In the QX-50, this engine gives you 268-horsepower. When compared to the Q5's 248-horsepower, the QX50 comes out a clear winner. How fun a vehicle is to drive depends on more than just horsepower, however. When comparing torque, the QX50 once again comes out ahead. It gives you 280 lb-ft, as opposed to the Q5's 273 lb-ft of torque. That extra torque translates into quicker acceleration and a more exhilarating drive.
---
Test drive the new 2020 INFINITI QX50 today to see for yourself the ways that it out-performs the Audi Q50. We have a feeling you will fall in love with the QX50 once you take one for a spin. Our team is ready to help you find the perfect new vehicle for you and your needs!

All figures are EPA estimates. Actual mileage may vary.