Coaches vs Cancer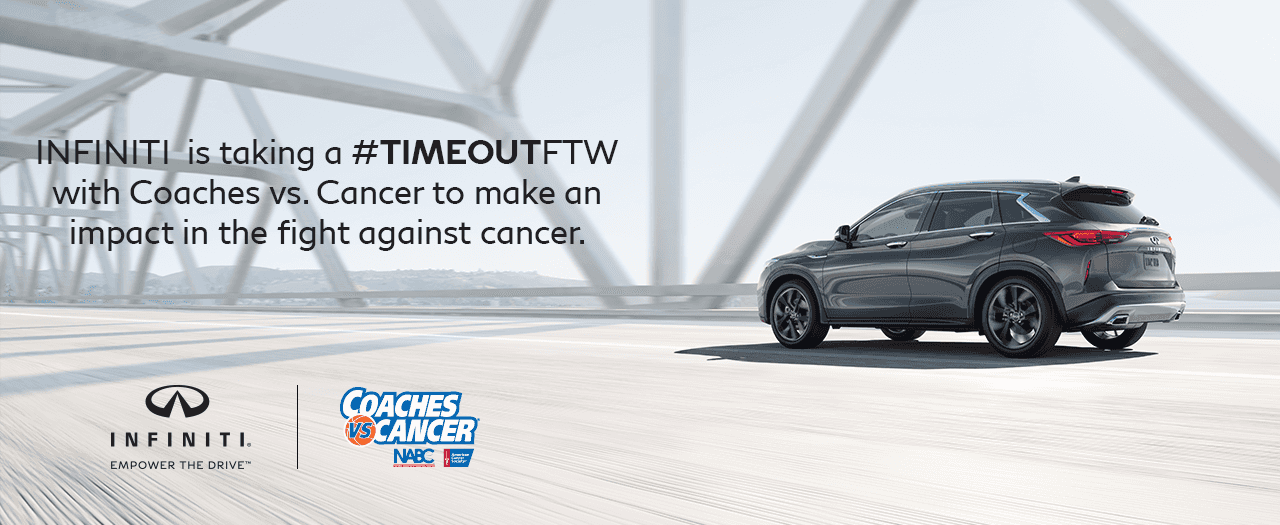 HELP US JOIN THE FIGHT TO END CANCER!
We have had a long history of giving back to our community. Today, we are proud to announce our partnership with Coaches vs Cancer® for the INFINITI Retailer Challenge.
Though cancer touches millions of Americans every day, there is good news – half of all cancer deaths are preventable. The funds raised through the INFINITI Retailer Challenge will empower millions of Americans to get the support they need to help prevent and fight cancer — from free rides to treatment to free lodging near hospitals and a 24/7 cancer helpline.
Help INFINITI save lives with the American Cancer Society. For more information, go to our page. Join us today as we support Coaches vs. Cancer.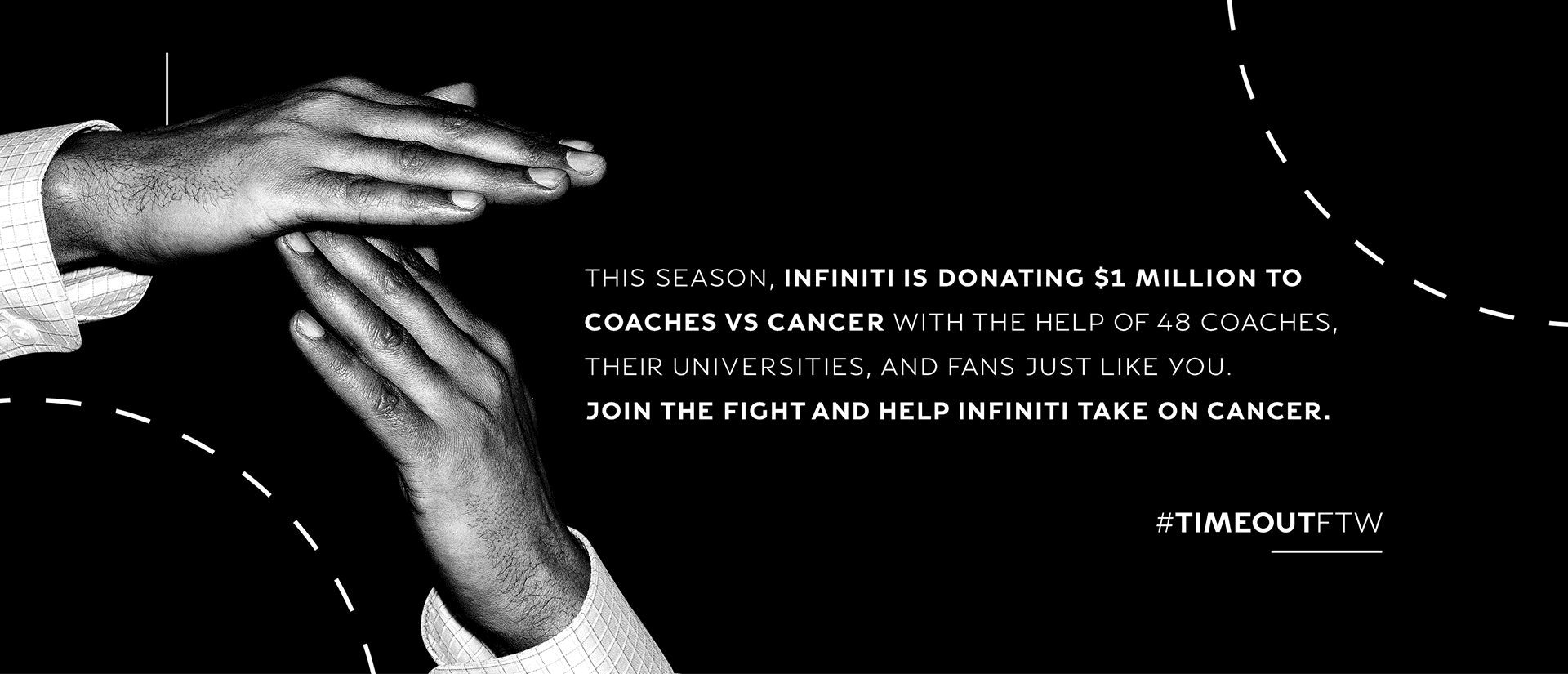 TIMEOUTS CHANGE GAMES.
A #TIMEOUTFTW CAN CHANGE LIVES.
For the 9th year in a row, INFINITI is partnering with the NCAA® to raise money for charity. This year we're asking coaches, universities, alumni, and fans to take a "Timeout For The Win" – #TIMEOUTFTW – to help defeat everyone's rival, cancer.
From January 14th until the end of the program, fans should vote for their favorite participating coach. You can vote here 1x per day or vote via social media. For social media voting, post yourself taking a timeout and include #TIMEOUTFTW and the coach you want to vote for (i.e #CoachFirstNameLastName). Find your coach-specific hashtag here.
At the end of the program, the top three coaches will each receive a combined $600k donated by INFINITI in their names to the American Cancer Society. INFINITI's #TIMEOUTFTW program harnesses the competitive nature of NCAA® basketball all while contributing towards INFINITI's $1,000,000 donation to the American Cancer Society.